Secure Solution for Automotive Supply Chain Collaboration
ENX is the solution used by the European Automotive Industry whenever the secure exchange of engineering, production-control and logistics data is required between business partners located throughout the world. In contrast to other methods of connection, ENX enables companies to implement one single access in order to reach all of its partners. It harmonizes and simplifies the communication, making it reliable, fast and secure. The ENX is used by more than 1,500 companies in 35 countries.

Key features of the ENX Managed Security Service include: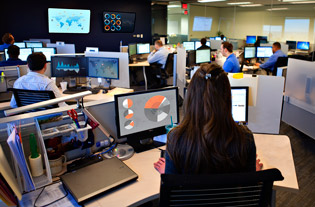 ANX Global Support Center
Hardware-based end-to-end encryption
Certificate-based authentication for reliability of partner identification
Well-defined provider interaction for defined responsibility in end-to-end troubleshooting
Depend on the Automotive Experts at ANX
ENX connections can only be provided by an ENX Certified Service Provider. ANX is a global provider and is uniquely qualified to deliver superior results. As the operator of the largest private automotive network in North America, ANX has a deep understanding of collaboration within the automotive industry.

ANX offers ENX connectivity over dedicated lines or over Internet at bandwidth options of 512 kbps, 1 Mbps, and 2 Mbps.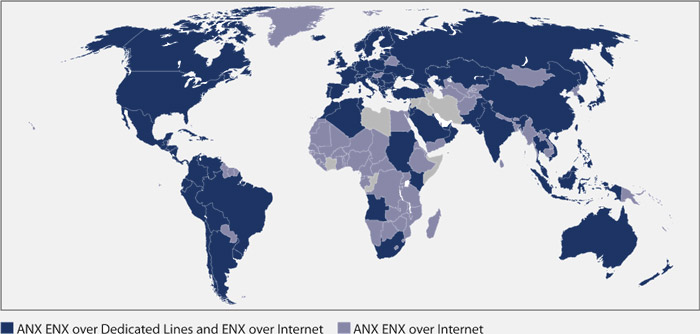 ANX Advantages
12+ years experience with automotive supply chain collaboration with many large scale deployments and migration
Proven experience with transition from legacy technologies such as ISDN to IP based collaboration
Fast and comprehensive onboarding support. Experienced engineers ensure that new connections are established quickly
Comprehensive knowledge of the deployment and support of automotive collaboration applications like TeamCenter, and CATIA
Premium SLAs covering performance, availability and support
Automotive customer satisfaction ranking exceeds 95%
Additional Information
Contact Don Check to receive additional detail and pricing.

Don Check
Senior Account Executive
Email: checkd@anx.com
Phone: +1 248 263-3429