Putting Information Exchange to Work for Healthcare
While security and regulatory compliance are major issues in the exchange of confidential patient information, there are also significant concerns regarding data management, interoperability, and data tracking / proof of delivery. That's why hundreds of healthcare businesses rely on ANX not only to deal with information exchange, but to make it a business advantage.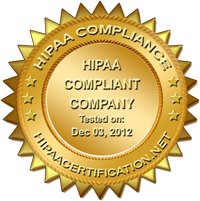 ANX operates a cloud-based private network for secure business-to-business collaboration that securely delivers over 500 million documents per year. We extend that network to healthcare businesses with a turnkey, managed data communications solution that delivers equipment, services, and connectivity wherever needed, with 24 x 7 support for interfacing and client on-boarding.
With ANX, you'll have the convenience of a single system for secure information exchange with multiple endpoints, regardless of devices in use at those endpoints, and with a tracking system that identifies exactly when and where each file and document is delivered.
One secure connection vs. hundreds of point-to-point connections. ANX's cloud-based solution eliminates the need to manage communications point-to-point or to account for various device types.

ANX's MedNX Solution provides a pathway from legacy systems to a fully integrated network management system integrating, managed print services, and telco while providing a secure delivery platform.
TruComply addresses compliance concerns by offering HIPAA assessment tools to evaluate your level of compliance and take steps to ensure your continued compliance. 
PositivePro

™

allows secure remote access to your network for increased productivity off-site using any PC in the world or Smartphone/Tablet device.

No increase in capital expenditures or personnel cost. ANX delivers a turnkey solution, including all equipment at a low monthly fee, and all human resources required for implementation and management. Our managed services approach lets you optimize personnel allocation for core business initiatives.
Monitoring and confirmation of information receipts and deliveries. With ANX, there is never any guesswork as to whether information exchange was successful. Every delivery includes electronic proof of completion showing time and location, with an auditable trail.
Navigation
Resources
Learn More